Comrade of sea baths - the VELEX electric scooter allows you to easily move in the water. It supports swimming and diving. It does not require a lot of effort then, so the fun is comfortable even for less skilled swimmers. Floating safely and moving is very effective.
The user has two speeds available, which he selects depending on the needs, eg during snorkeling.
.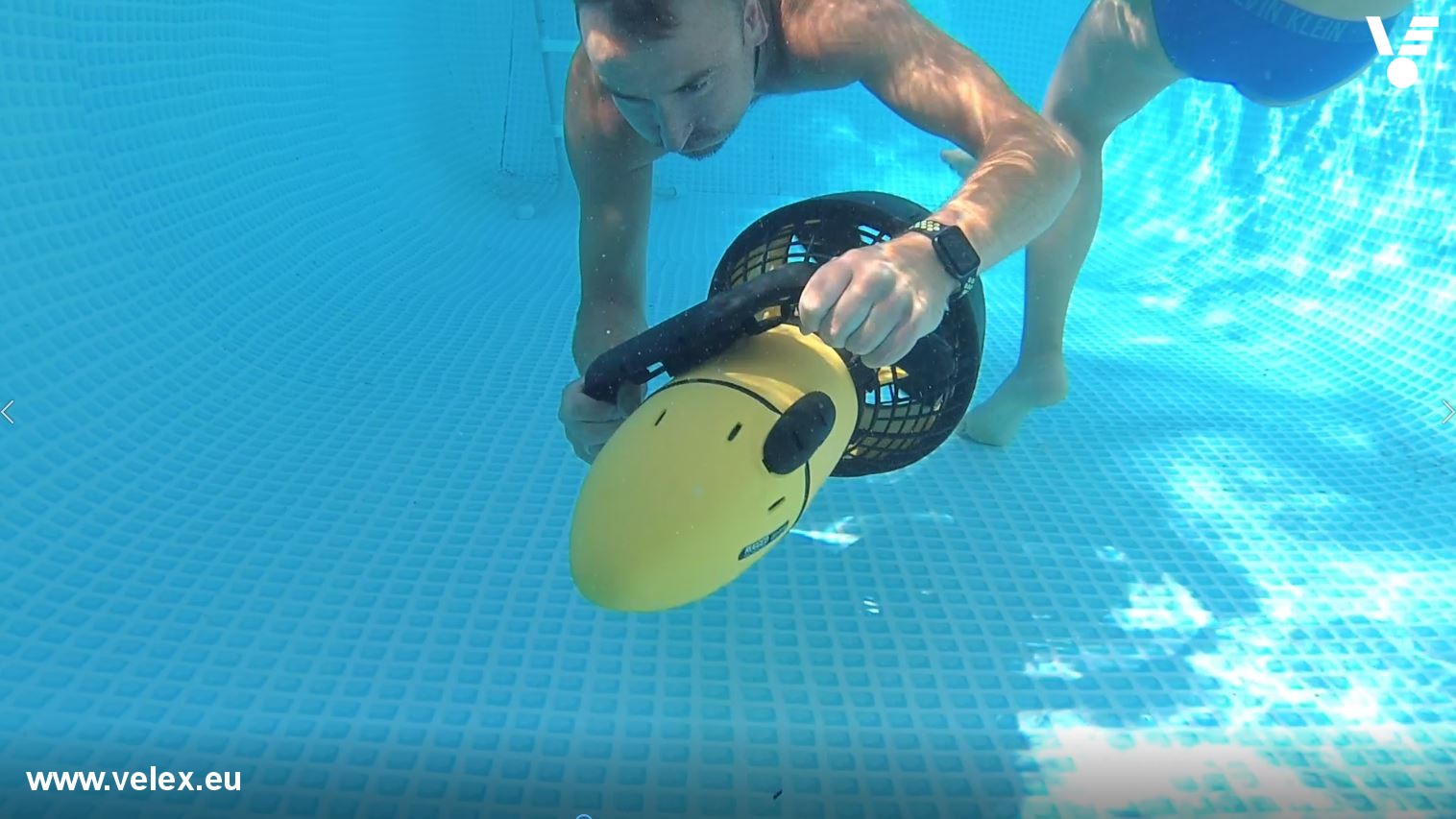 .
It uses a 300 watt DC motor powered by a 6Ah / 24V battery (optionally Li-Ion 6Ah or 21Ah) which allows it to swim for 30 or even up to nearly 2 hours. The maximum speed of movement of this water scooter is about 6.5 km / h (we have two speeds). You can swim on the surface of the water but you can also dive *.
.
Technical data


Dimensions: 60 x 32 x 38 cm
Weight:
- with a 24V / 6Ah gel battery - approx. 8 kg
- with a Li-Ion 24V / 12Ah battery - approx. 6 kg
- with Li-Ion 24V / 21Ah battery - approx. 6.5 kg
Performance: speed approx. 3.2 or 6.5 km / h
Working time depending on the battery:
- 24V / 6Ah gel battery - approx. 30 min (service life approx. 500 charge cycles)
- Li-Ion battery 24V / 12Ah - approx. 30 min (service life approx. 1500 charge cycles)
- Li-Ion battery 24V / 21Ah - approx. 120 min (service life approx. 1500 charge cycles)
Engine: 300W
Color: yellow or blue
Set contains:
- jet ski
- charger
- instructions in Polish
- sealing grease
- 2 spare gaskets
WATCH THE VIDEO PRESENTATION OF THE MINI WATER MARKER OF THE VELEX BRAND