Velex self-leveling two-wheel electric vehicle model OFF-ROAD X2 series is a product designed to move on difficult unpaved terrain.
WE INVITE YOU TO WATCH VIDEO REVIEW OF VELEX OFF -ROAD X2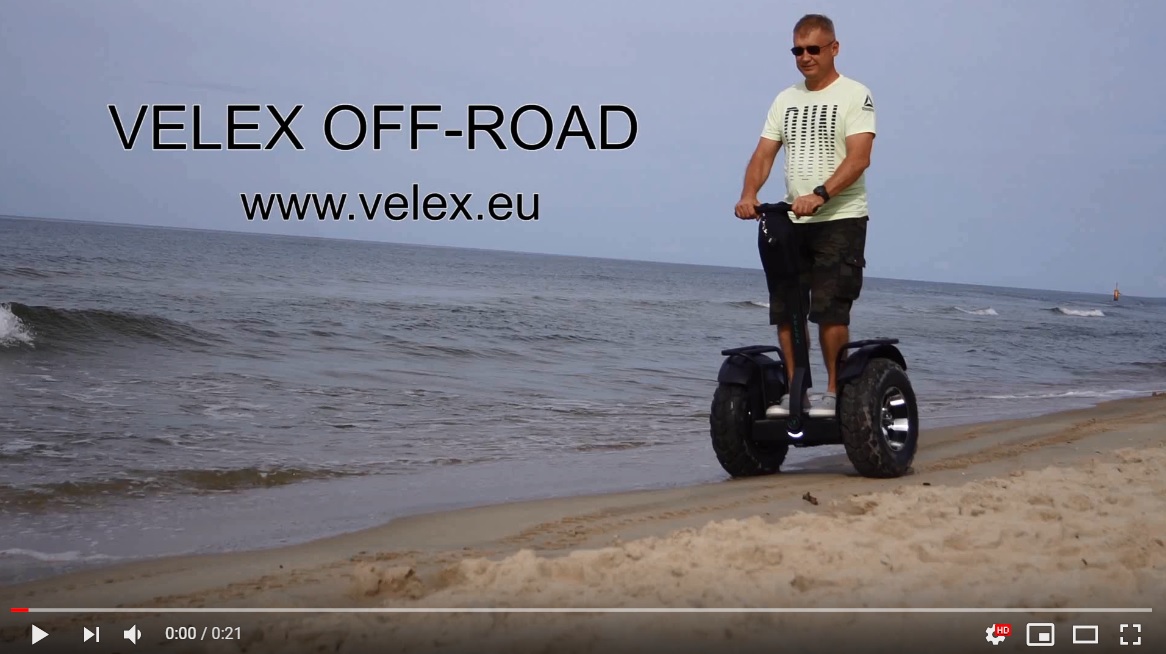 This is the second modernized version of this series. It uses the latest technological solutions. To power engines (2 x 2,000 W), modern interchangeable Li-Ion batteries were used. This allows you to top up your vehicle at any time without the risk of deteriorating battery condition. The newly designed charging system allows you to quickly recharge the battery - in about 3 hours from 0% to 80%. The modern tilt control system ensures easy movement without the risk of falling. Extra large 21 "wheels with special tread are suitable for difficult terrain. All these solutions allow Velex to use the OFF-ROAD model X2 series not only in places with ideal substrate. OFF-ROAD X2 is used in public order services (police, municipal police, security), company meetings and events, in advertising (eg fairs), sightseeing tours and many other places.
.
.
The VELEX OFF-ROAD vehicle is fundamentally different from popularly available segway solutions. The principle of operation is similar but the construction is different. Using the popular language VELEX OFF-ROAD X1 vehicles are "PANCERNE" solutions. For great damage resistance he responds:
- steel housing protects the vehicle against mechanical damage (most vehicles of this type have a plastic housing)
- lubricated steel gears in an aluminum housing correspond to the transmission (many vehicles use plastic gears)
- so-called "vandal-resistant" driver detection sensors minimize the risk of failure
- large 21 "wheels allow you to overcome various obstacles without major obstacles.


WHAT VELEX IS VARIOUS FROM OTHER SOLUTIONS IN THE CATEGORY OF SEGWAY VEHICLES:

- High engine power guaranteeing stability and driving safety (total power 4000W)
- Large 21 "wheels allow easier movement in difficult terrain
- Durable metal casing to protect the vehicle from damage
- Easily replaceable battery with a large capacity of 84V / 8.8Ah
- Easy access to technical and service support (manufacturer's service in Poland)
- The possibility of adapting the vehicle to the customer's needs by the manufacturer
- Rear LED lights with "STOP" function and direction indicators
- Color display with vehicle functions.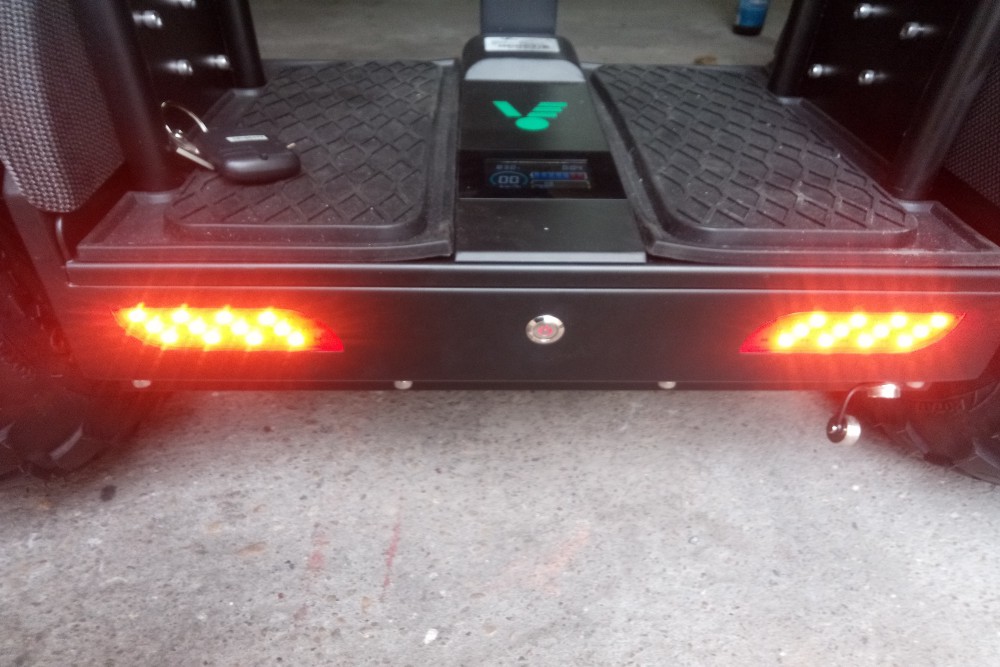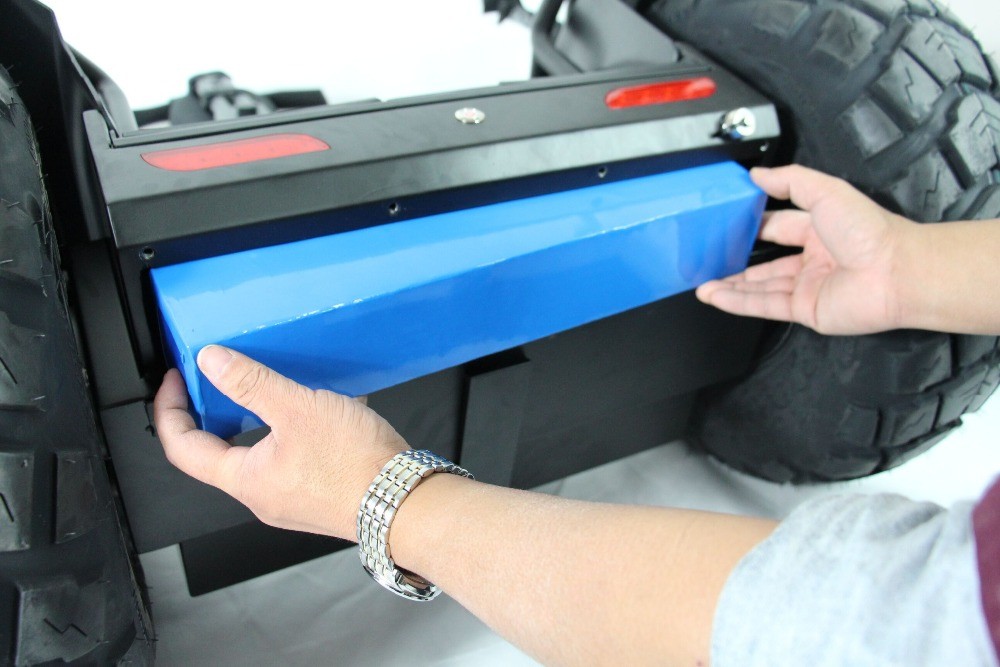 OTHER PROPERTIES DISTINGUISHING VELEX VEHICLES:

- high engine power - 2 x 2000W
- high-voltage large battery 84V / 8.8 Ah (740Wh)
- high load capacity - driver's weight up to 150 kg
- 21-inch diameter wheels
- fast battery charging - approx. 3 hours
- large range on one charge - up to 37 km
- built-in front and rear lighting powered from the main battery
- a removable battery
- display LCD of system parameters
The VELEX OFF-ROAD vehicles use, among others:
- Airport Security Guard - Chopin Airport in Warsaw
- Customs Service - Chopin Airport in Warsaw
- Military Units
- Shopping Galleries - in Bielawy, Bonarka in Kraków, in Wołomin, and City Park in Poznań
- Security companies - PAO, Solid, Major, CUSTOS, Raptor, VANGUARD
- Marketing companies