The Velex model M1 electric scooter is the newest and most modern electric scooter on the market.
The electric scooter VELEX scooter model M1 is currently the most modern solution in this class of vehicles. Large Li-Ion batteries with a capacity of 60V / 30Ah were used for power supply. It is driven by a brushless electric motor with a peak power of 4000W.
What is very important in use, the battery is easily removable. You can take them out of the VELEX M1 electric scooter, take them home or flat (or work) and charge them there.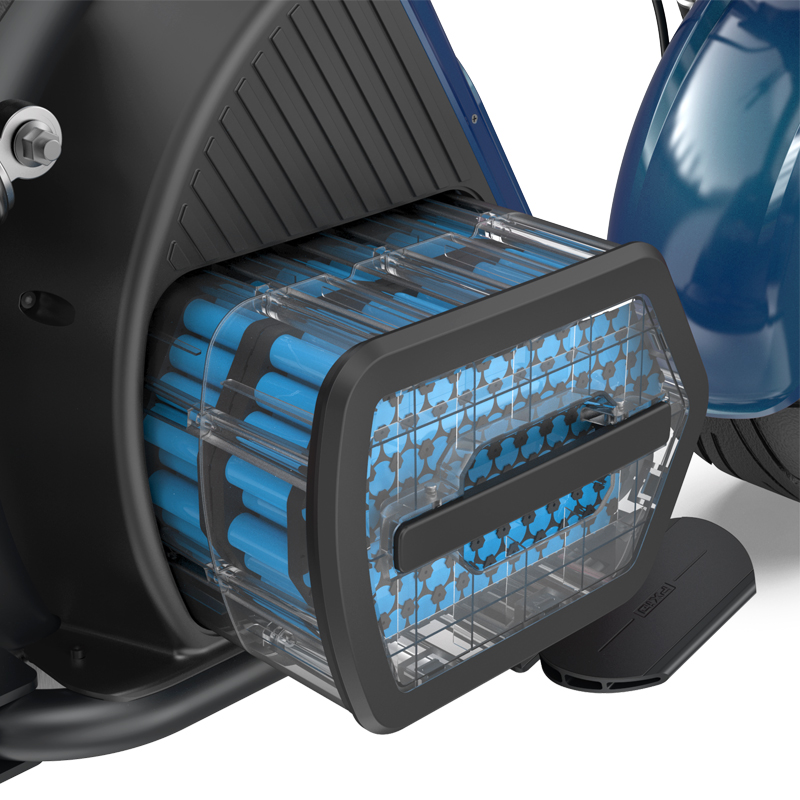 It is important for the operation that modern Li-Ion batteries with high durability were used in this scooter. Tests have shown that their lifetime exceeds 1500 full charge cycles, which usually allows them to be used for 5 to 8 years.

The lighting of the VELEX Scooter M1 electric scooter is full. We have LED daytime running light, front and rear position lights, high beam, front and rear turn signals, stop light and emergency light using all turn signals.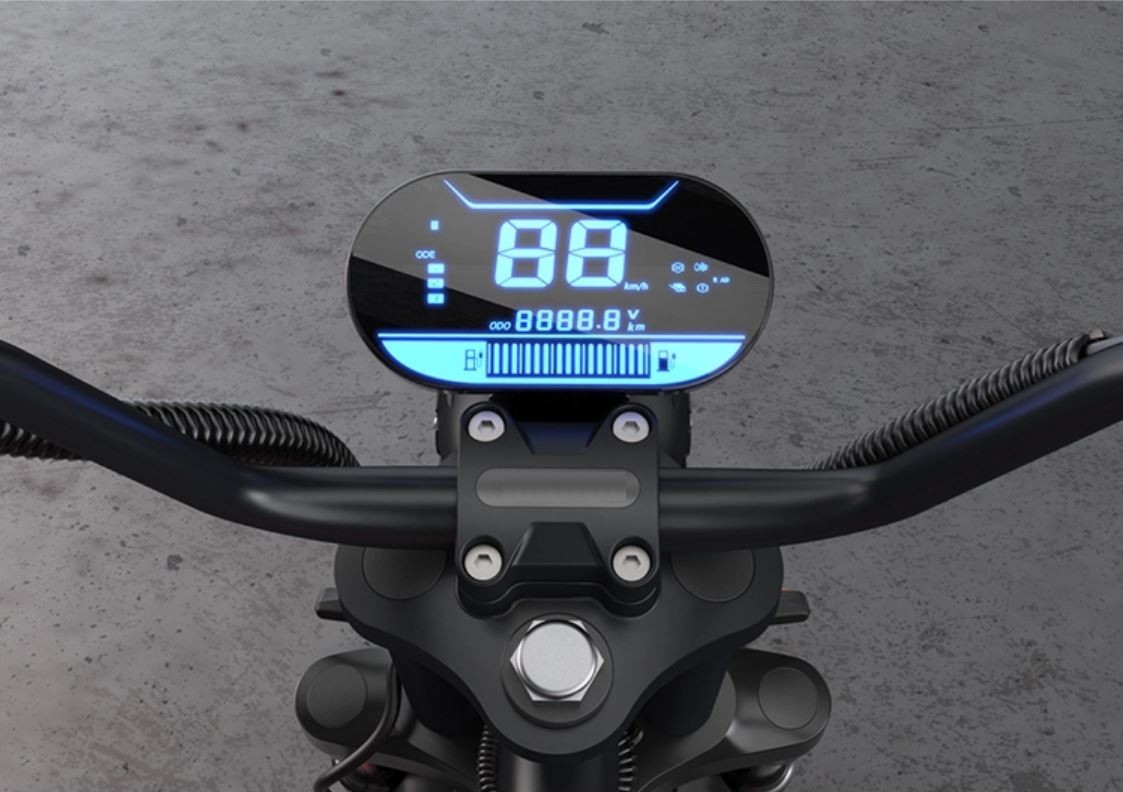 The driving parameters of the VELEX Scooter M1 electric scooter can be controlled on the large 7-inch display: driving speed, battery status, selected speed range, number of kilometers traveled, lights indicators.


The operation of an electric scooter is much simpler and much cheaper than its petrol counterpart. We do not have to remember to change the oil in the engine, the crankshaft will not seize. The scooter will not go out at the lights after a carburetor failure, and the spark plugs do not need to be replaced for a very simple reason - they are simply not there. The cost of driving 100 km, amounting to less than PLN 2, is an unattainable feat for any "fuel burner". The purchase prices of gasoline scooters are slightly lower, but considering the several years of use, the overall balance is much better in favor of an electric vehicle.

A two-stroke petrol scooter not only emits huge amounts of polluted exhaust gases into the atmosphere, but also stuns passersby, and at night prevents residents of buildings close to the road from falling asleep. The electric M1 is a pleasure to move with minimal noise. The acceleration of the VELEX M1 is incomparably better than that of any internal combustion scooter, which may turn out to be important in situations when, for example, a two-track crosses our way, or simply did not notice us, pushing us towards the barriers.